Food Grade Stainless Steel Pump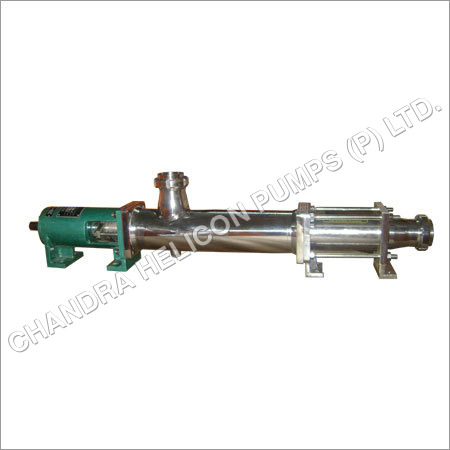 Food Grade Stainless Steel Pump
Product Description
We manufacture and supply these Food Grade Stainless Steel Pump using high quality materials and according to the market quality standards. These are used for transferring food items in food industry to any distance. Available in various specifications to the customers. Highly demandable in markets for features like optimum performance, Suction capability, low maintenance and can handle abrasive fluids in various industrial applications.
Features:
Output proportional to speed
Pulsation free flow
Steady delivery at low flow conditions
Vapor and air locks are not formed
Low noise
Low running cost for pumping condition
Less wear due to less speed
Low maintenance cost
Used for milk products, ghee, maltose, sugar syrup, glucose medicine, vinegar and food products etc..